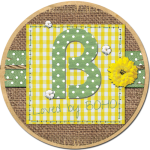 Wedding Photography FAQ's
Who are the two photographers?
Its Myself (Sam) and Chloe, Chloe has worked with me for over six years now. If Chloe is not available then another awesome photographer will work with me.
Do I need to pay a deposit when booking you?
Yes. I ask for a deposit of £300 to secure your booking with the balance payable 28 days before the day.
Do you still do traditional group shots?
Yes! I am more than happy to do group shots, although do recommend you keep them down to around 8 or 10 traditional groups. You don't have to have group shots so if that's not 'you' then that's fine!
How long will it be before we see our pictures?
Your images will be ready for you to view within 2 to 4 weeks, depending on the time of year although I always aim to get them to you as quickly as possible.
Did you study Photography?
Yes! I have a HND in Photography & Digital Imaging.
 How far will you travel for a wedding?
Anywhere! I love to travel  I do charge a nominal fee for traveling over a 100 mile radius from where I am based in Nottingham & if its over 2.5/3 hours drive away I do ask for accommodation the night before please. Need us to go abroad? No problem – just cover our airfare & accommodation and we'll be there.
Don't Take My Word For It
Thank you so much for all your hard work towards our wedding photos. The album is brilliant & really captures the fantastic day we had. Please pass on our thanks to Chloe, you were both so relaxed to work with. Thank you again…I'm off to look at the album again now!Sarah & Michael
We would both like to say thank you so much for everything you have done to give us the most amazing photo memories from our wedding day. You were both fantastic from start to finish - from all the initial preparations, attention to detail on the day and your hard work in creating a brilliant album for us. We cannot thank you both enough and are recommending you to all our family & friends!With love Claire & Martyn x
Just to say Thank You so much for doing the photography for our wedding, from the moment we met right to the end you were so professional and made both myself and my husband feel at ease. It was nice to have a laugh with the photographers whilst getting ready, not just being put in a pose and made to feel awkward. Throughout the day you took us into consideration and made sure we were comfortable at all times (even when moaning how much my feet hurt!) Majority of the time we didn't even know you were there! The time ...